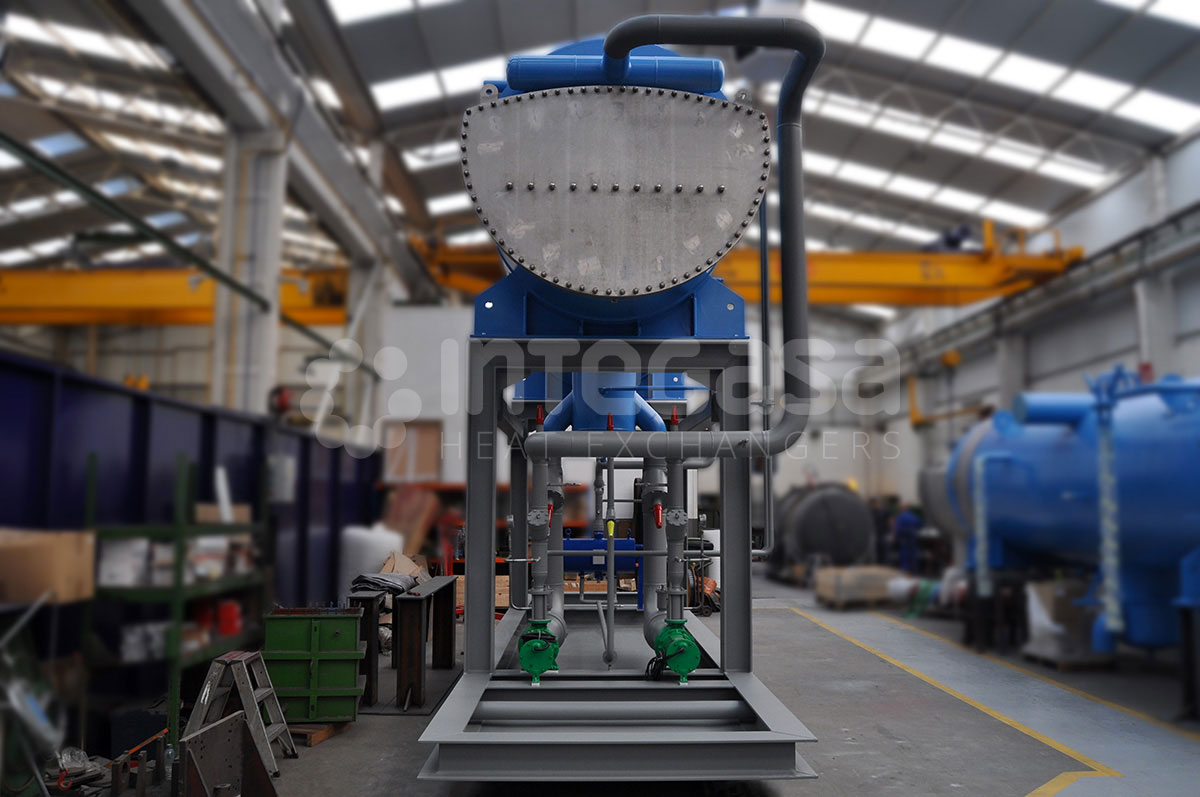 4 skids supplied for heat pump in Switzerland (24 MW)
SPRAY CHILLER FOR HEAT PUMP
River, lake water, etc., is cooled by circulating through the tubes.
Tubes material: Stainless Steel, Carbon Steel, Titanium, etc.
Equipment size is reduced, which means savings in installation.
We aim to get a higher COP and EER. Power consumption is much lower.
There is a low NH3 charge, and there is no risk of NH3 leakages in the production areas.
Possibility of supplying the complete skid.
Efficient spray coolers, extremely low ammonia loading, low freezing risk.
Ammonia is the most environmentally friendly refrigerant on the market, with excellent technical performance suitable for large-scale industrial RSW plants. The power consumption of ammonia water RSW is the lowest among all available refrigerants.
Spraying with liquid refrigerant the outer surface of the tubes forms a thin and turbulent protective film. Compared with traditional shell-and-tube chillers, this coverage area can significantly improve heat transfer efficiency.
ENGINEERING &
MANUFACTURING