EFFICIENT REFRIGERATION SYSTEM WITH NATURAL REFRIGERANTS (NATUREFF)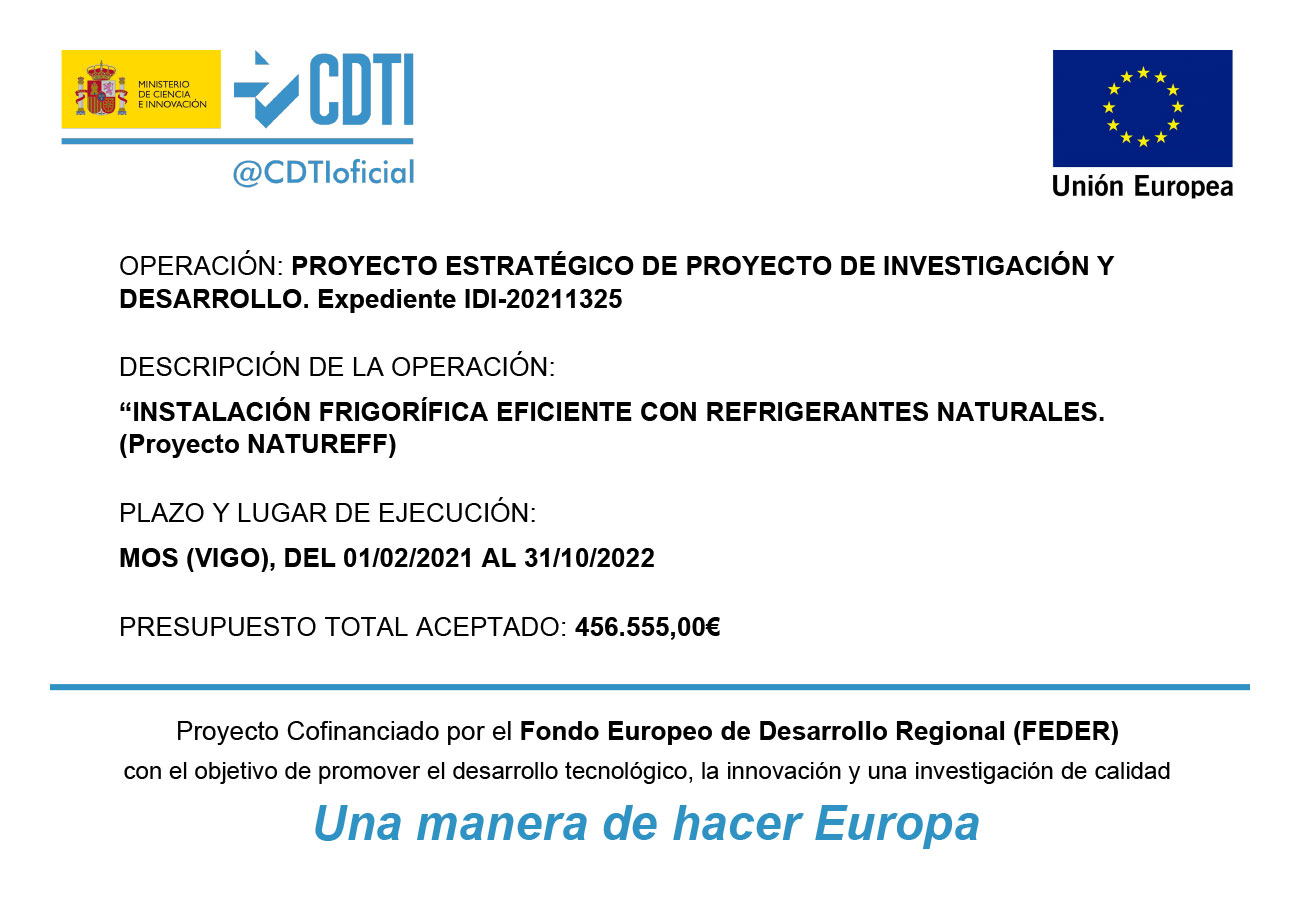 This project for the design and development of a refrigeration facility with natural CO2 and NH3 refrigerants for freezing perishable products responds to the obligation to reduce the environmental damage generated by traditional refrigerants, a need that motivates the industry to investigate natural alternatives.
The general objective of the project is to achieve higher energy efficiencies than those achieved with conventional systems, with a reduction in freezing times to achieve a higher quality of the products, an increase in operator safety when working with a refrigerant security (CO2) and confine, in an isolated room, the medium security refrigerant NH3.
More information about OUR PRODUCTS HERE.