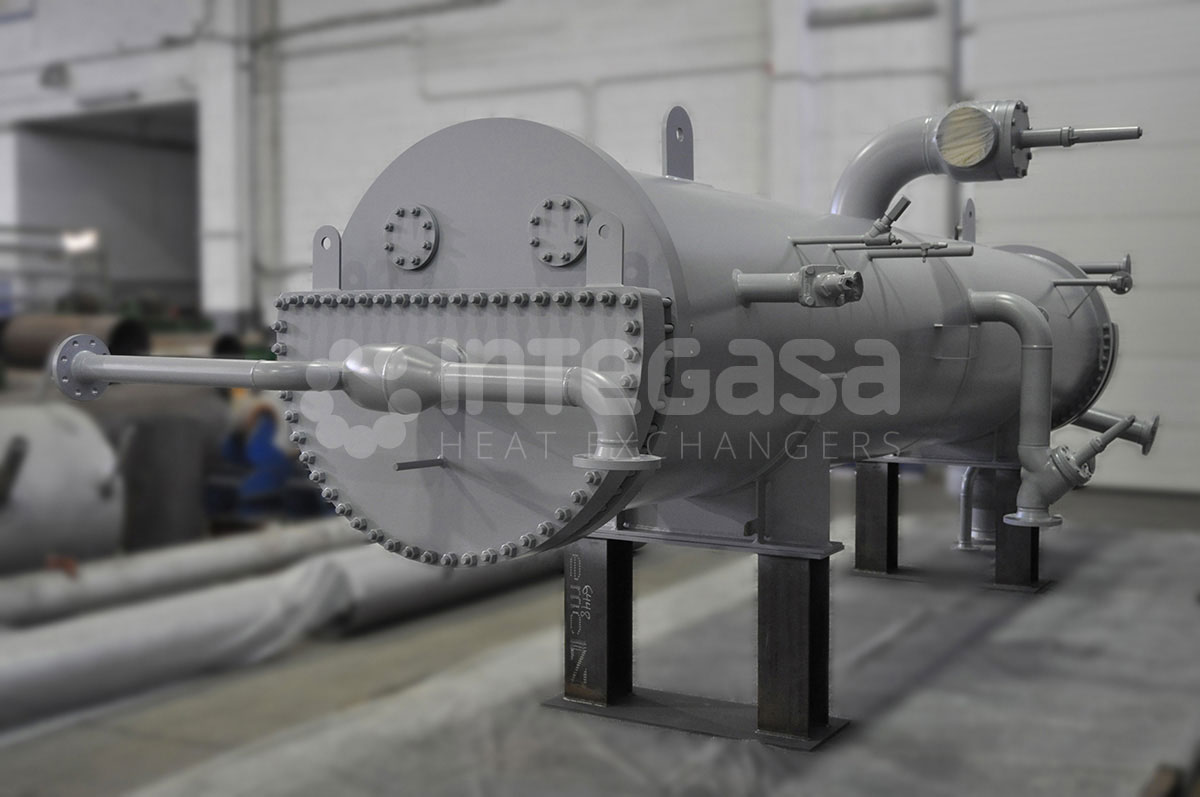 CASCADE CONDENSER CO2/NH3 (SPRAY CHILLER)
High performance tubes are used (Enhanced tubes).
CO2 circulates inside tubes (condensation).
Service for refrigerated (CO2 pumping) and frozen (CO2 compressor unit).
CO2 design pressures up to 50 bar.
CO2 test pressures up to 100 bar (French regulation).
Tube-Tube plate joint: Expanded + welded.
He vacuum tests on equipment.
5-year warranties on the tube-tube plate joint.
The main application of this service is for Logistic Centers as LIDL, AUCHAN, OLANO, CARREFOUR, STEF, etc.
Each unit is tailor-made according to user needs, we always try our best to make adjustments with the shortest delivery time.
INTEGASA has been supplying spray chillers since 2008 without any reported leakage of the CO2 / NH3 mixture.
Our shell and tube spray coolers are internationally recognized for its use of NH3 CO2 cascade reaction. With this configuration, the refrigerant evaporates in the housing, and the heat medium is cooled inside the tube.
ENGINEERING &
MANUFACTURING